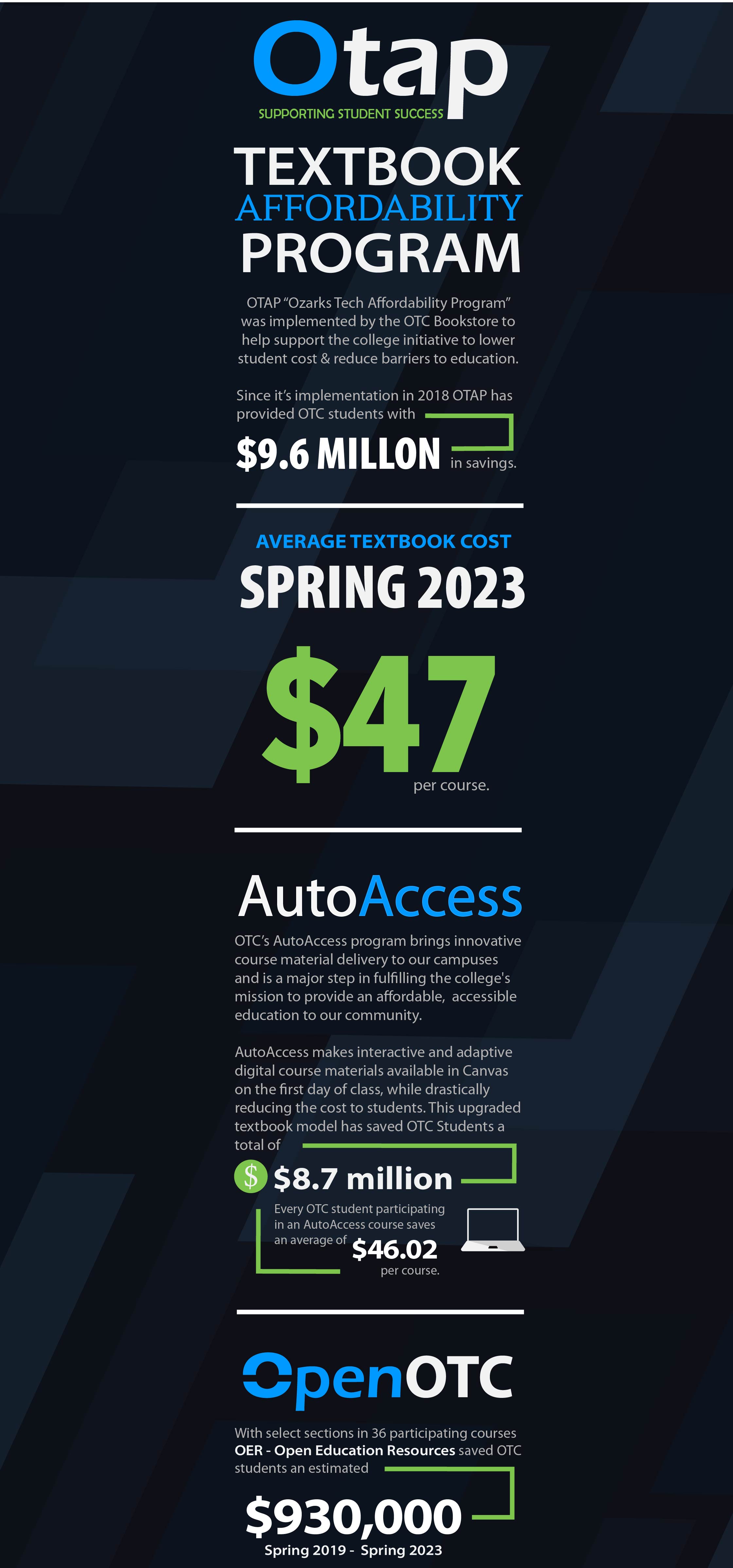 Food for Thought
Although reports indicate that the cost of course materials continues to decline, today's students still face many challenges when looking to purchase the books and materials required for their courses.
Every semester, OTC Bookstore collaborates with each department to focus on our student's success and how this relates to the affordability and accessibility of materials. By removing non-essential course materials and finding affordable options that still meet teaching & learning objectives, current OTC students now spend 34% less than they did 4 years ago.
Some of OTC's successes in lowering costs include: Instructors creating their own course materials by using open licensed resources or utilizing the OTC Print Shop rather than a publisher to provide lab manuals. Leveraging partnerships with publishers or vendors to negotiate better pricing. Our EMS program in 2018 challenging the cost of a student kit and bringing the price from $114 to $38.
These creative affordability initiatives cannot be achieved by one person or group but rather as a team.
As this collaboration continues to grow we will see the cost to students drop even more, accessibility to support materials increase, and better communication fostered with our students, faculty, and bookstore.