The bookstore will be closed for Inventory June 27 - July 1 & July 4 for the Holiday.

eBook Redemption
To download the eBooks in this shipment, go to the VitalSource Website
Sign in or create an account, then enter the Redemption Code
---
Step 1


Take note of the access code we emailed to you.
Don't have it? Check if you were charged and check your spam/junk inbox before reaching out to us. In some cases, students enter their email incorrectly when signing up. Check email address on file.
---
Step 2

Sign in, or create a VitalSource account if you are new.
---
Step 3

Click "Redeem Codes", shown above.
---
Step 4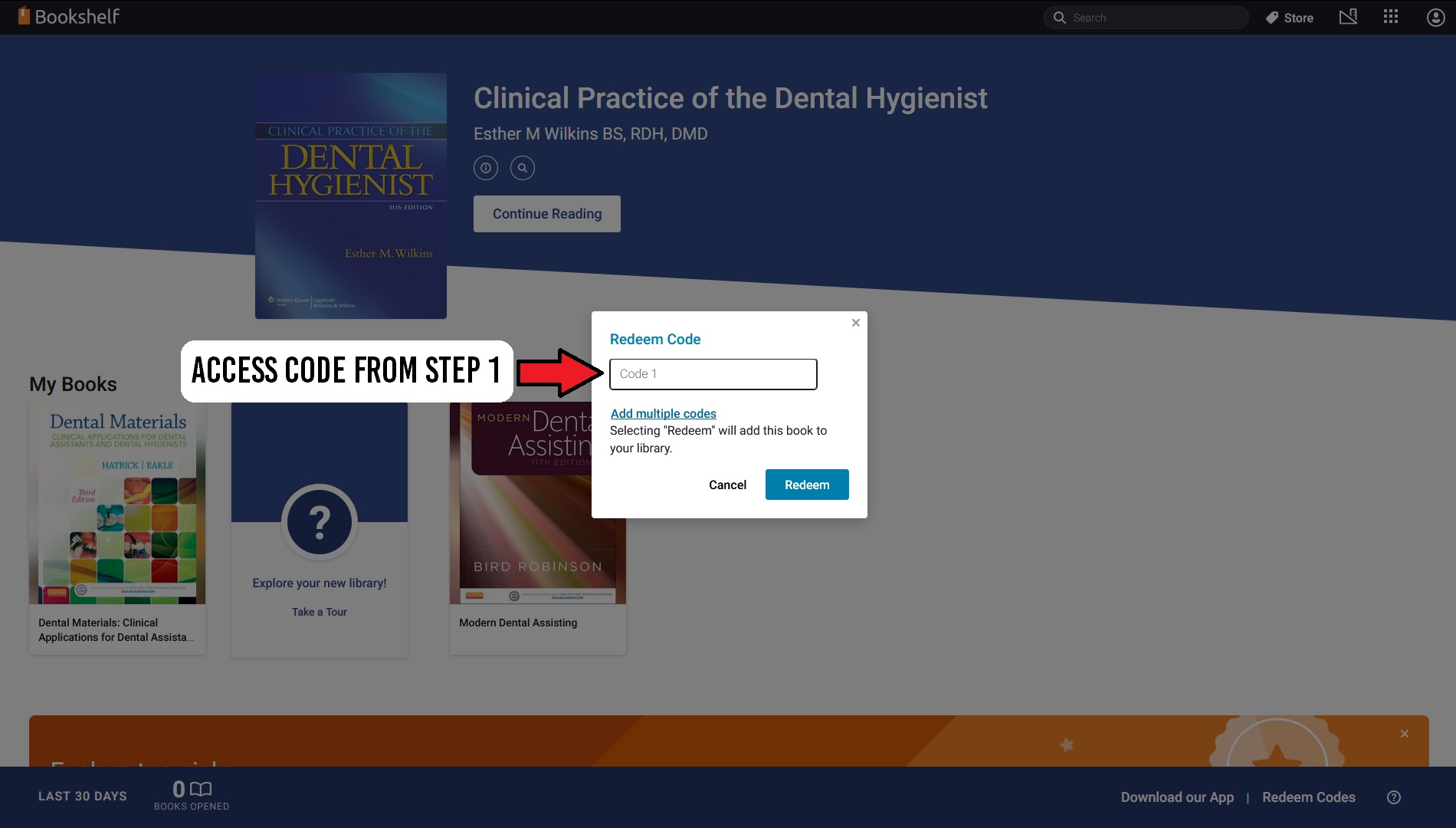 Enter or copy/paste the code we emailed to you from Step 1.
ALL DONE!